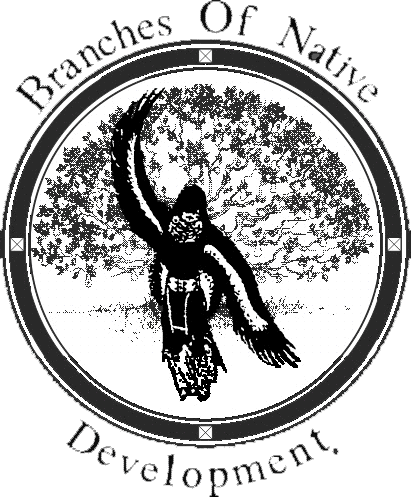 Branches of Native Development
Community Bridge Building and Education
Through Indigenous Arts & Culture.
Providing assistance to the development of First Nations people, through the knowledge of cultural arts by providing a public gallery, assisting with education in all forms of arts to benefit Native Development. To assist First Nations People to grow by providing the basic necessities of life. To provide a public place for development and to further the Cultural and spiritual teachings of First Nations to First Nations People and to the general public. To seek out assistance and maintain partnerships with all levels of government, the community and other aboriginal agencies, -The Branches of Native Development
In 1988, Branches of Native Development (BOND) was formed as an event coordinating body of the Aboriginal Organizations/Groups and community members in Hamilton, so that community events of an Aboriginal culture is established in the City of Hamilton. BOND will promote awareness of the culture and traditions and interact with multi-cultural groups in Hamilton and surrounding communities. Its members include, the various Indigenous community members and volunteers from Hamilton and surrounding areas.
/